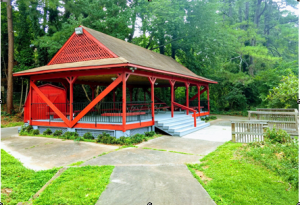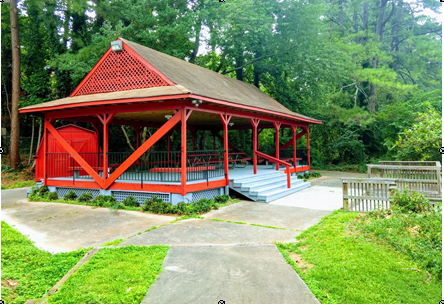 The Smoketree Cabana, a beautiful gazebo with picnic tables and benches, located behind the pool overlooking the lake, can be reserved for parties and functions for all members. This is a great setting to host your gathering(s). In addition to a lake view, the reservation includes use of the pool, restrooms, and the neighborhood owned gas grill (gas not supplied).
There are several points to note when making reservations:
The cabana can only be rented by members of the SSRC.  Rental is free for Members.
Guests must follow all SSRC rules.
A $100 deposit is required that you will get back after the event as long as the area is cleaned and nothing is damaged (the party will be responsible for paying for any damages in addition to the security deposit).
You will be responsible for all trash removal from the premises after your event is completed.
You will be responsible for maintaining a 1 to 8 ratio of adults to children/minors through the duration of your event.
If you have more than 15 swimmers, you need to have one lifeguard for every 15 swimmers and a 10 minute adult swim every hour.  If a lifeguard or additional lifeguards are needed, they are paid/hired/arranged for directly by the party.  Referrals can be provided by the SSRC Board.
There is a $2.00 fee per swimmer using the pool (non-SSRC members). There is no charge for guests not using the pool.
As a courtesy to the neighbors living next door to the Cabana, we ask that your scheduled event be complete by 10:00 PM.
Be considerate of the neighbors living behind the cabana and pool by maintaining a reasonable noise level. At all times, the Gwinnett County Noise Ordinance will be adhered to.
All fees must be paid in advance.  You may send payments electronically (with a $5 processing fee) to PayPal.Me/Smoketree or by check made out to Smoketree Homeowners' Association.  Separate check will facilitate a timely return of the rental deposit.  Don't forget to include the swimmer fees if applicable.
Check the member calendar (linked in the Signal newsletter) to see which dates are already booked.